After a successful registration (read more here), you should go through your settings: set your payment and legal details and imprints information.
Watch this short video or keep reading.
Setting your account details
Log in to Publishdrive.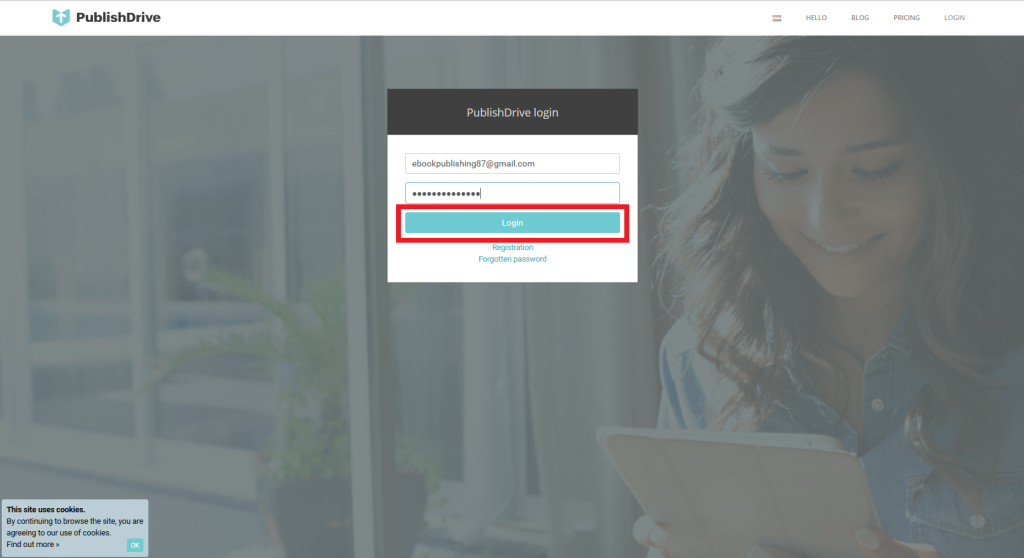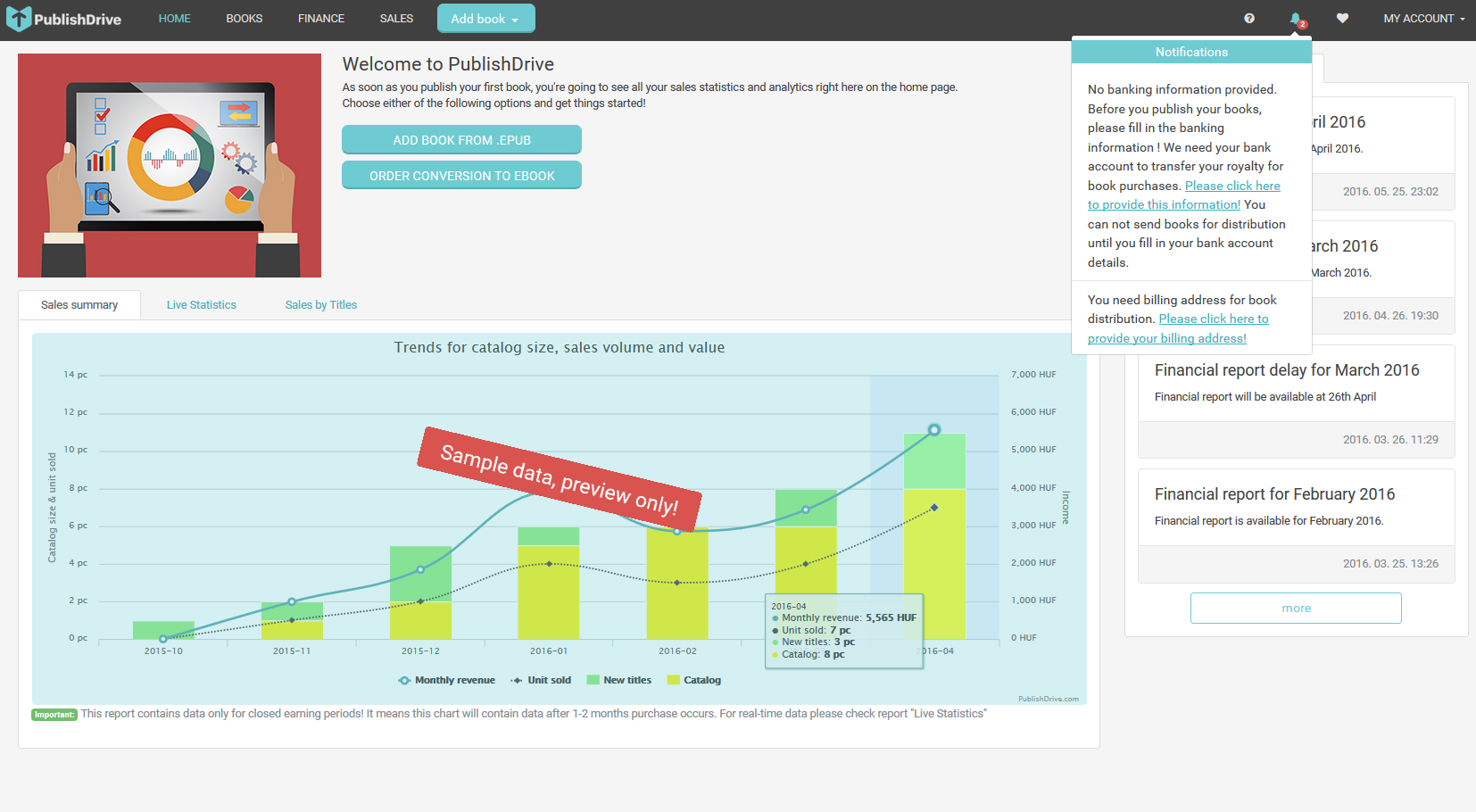 To change your account details (address, bank, publisher/imprints) go to the "My account" section.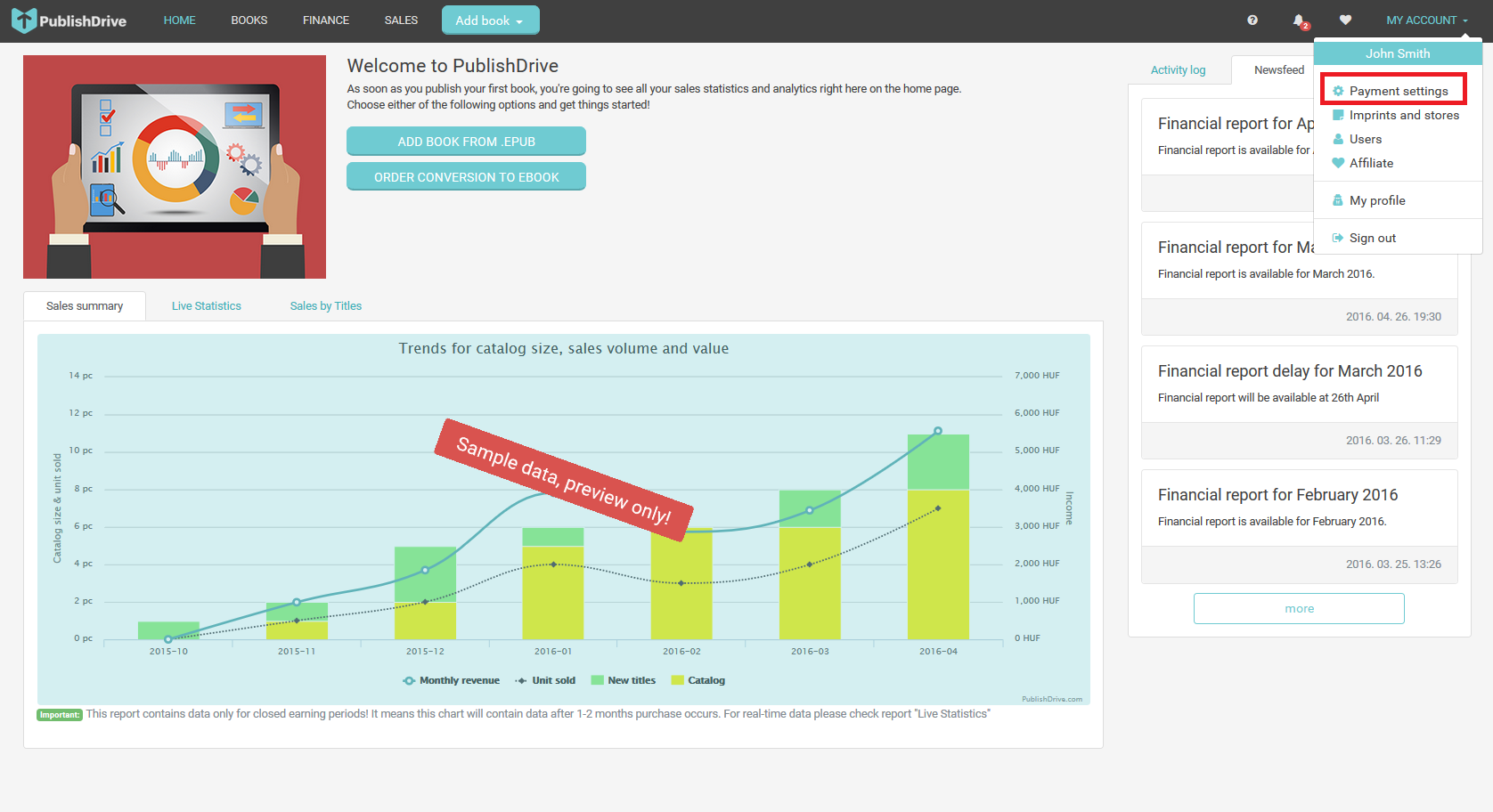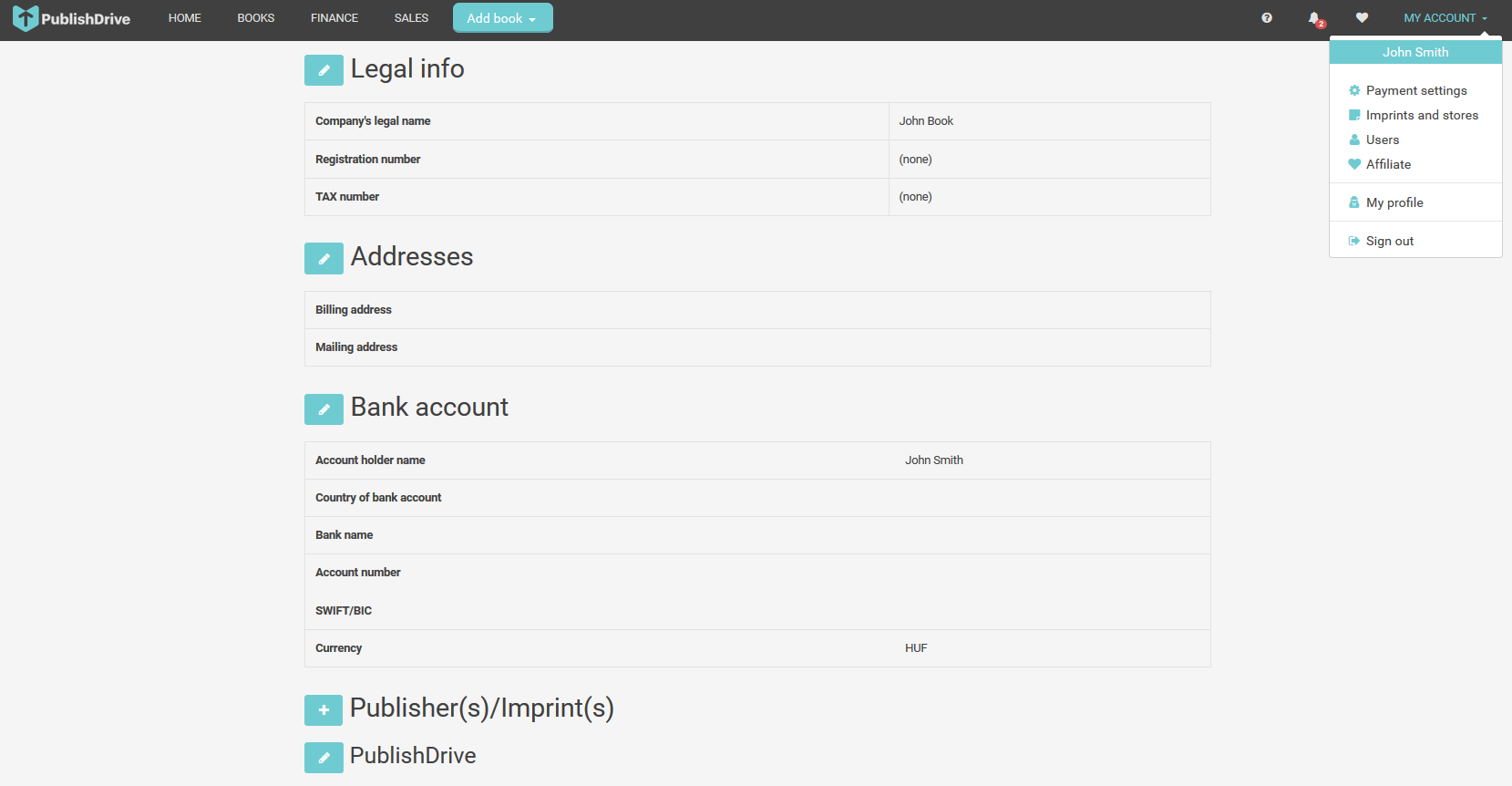 First you should fill out the 'Legal info' section with with your company's name, Registration number and TAX number (if you have one).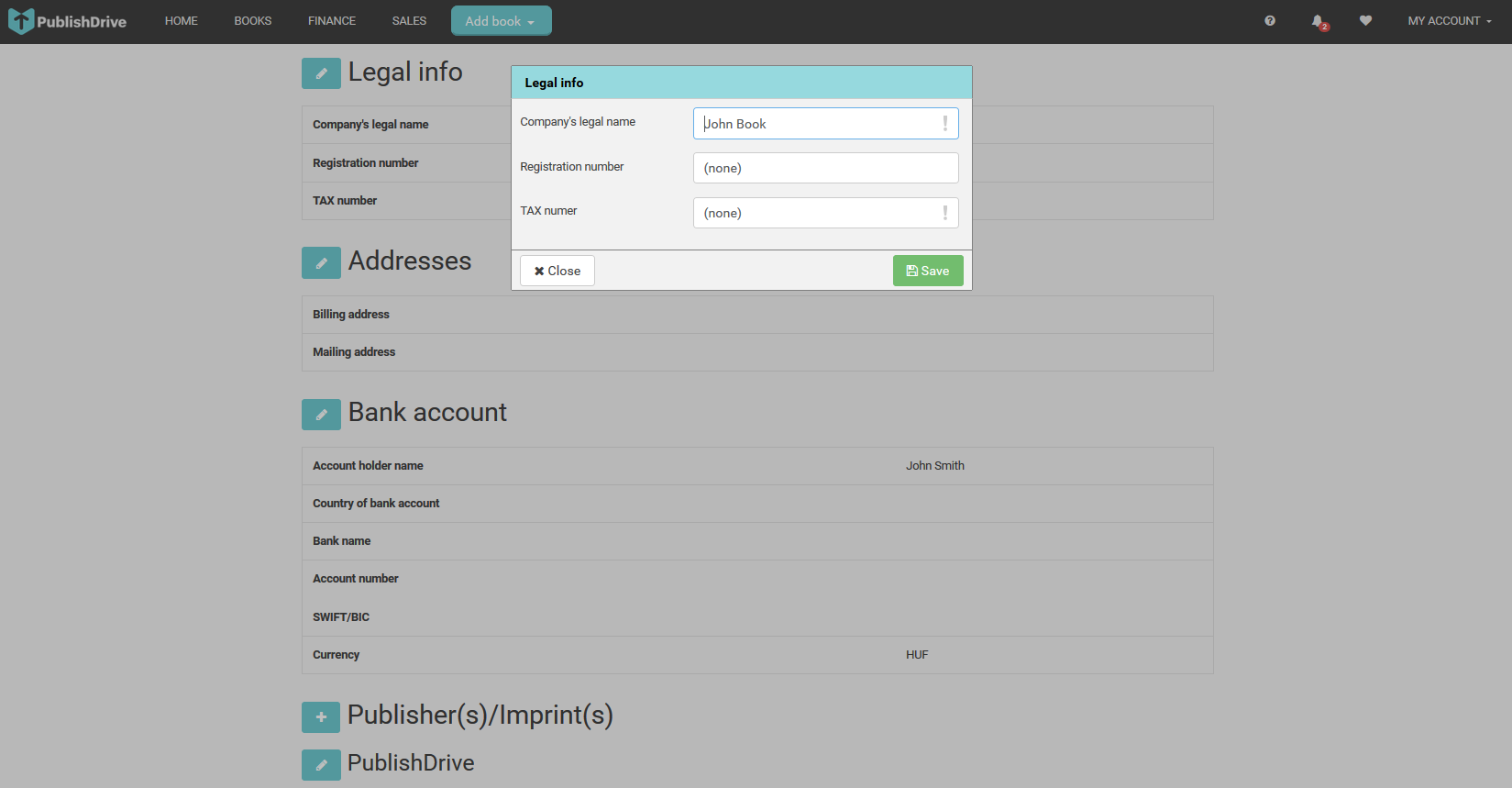 In the 'Addresses' section you can fill in the billing and mail adresses.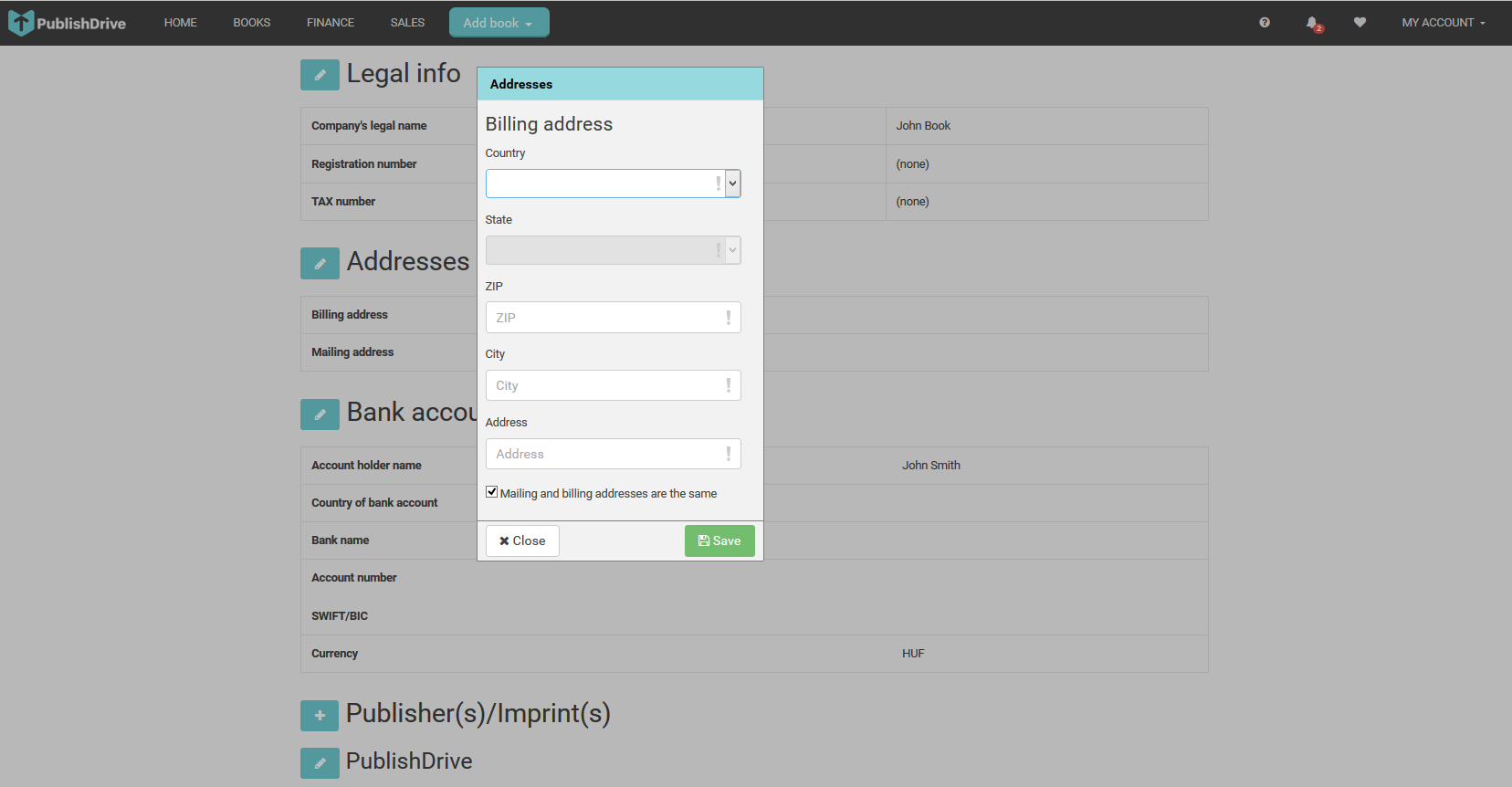 Make sure you set your bank account details in the "Bank account" section, this is highly important, because you cannot send books for distribution until you fill this section out. Please make sure that the information you provide there is valid and up-to date, because we use those information for billing and transferring your money.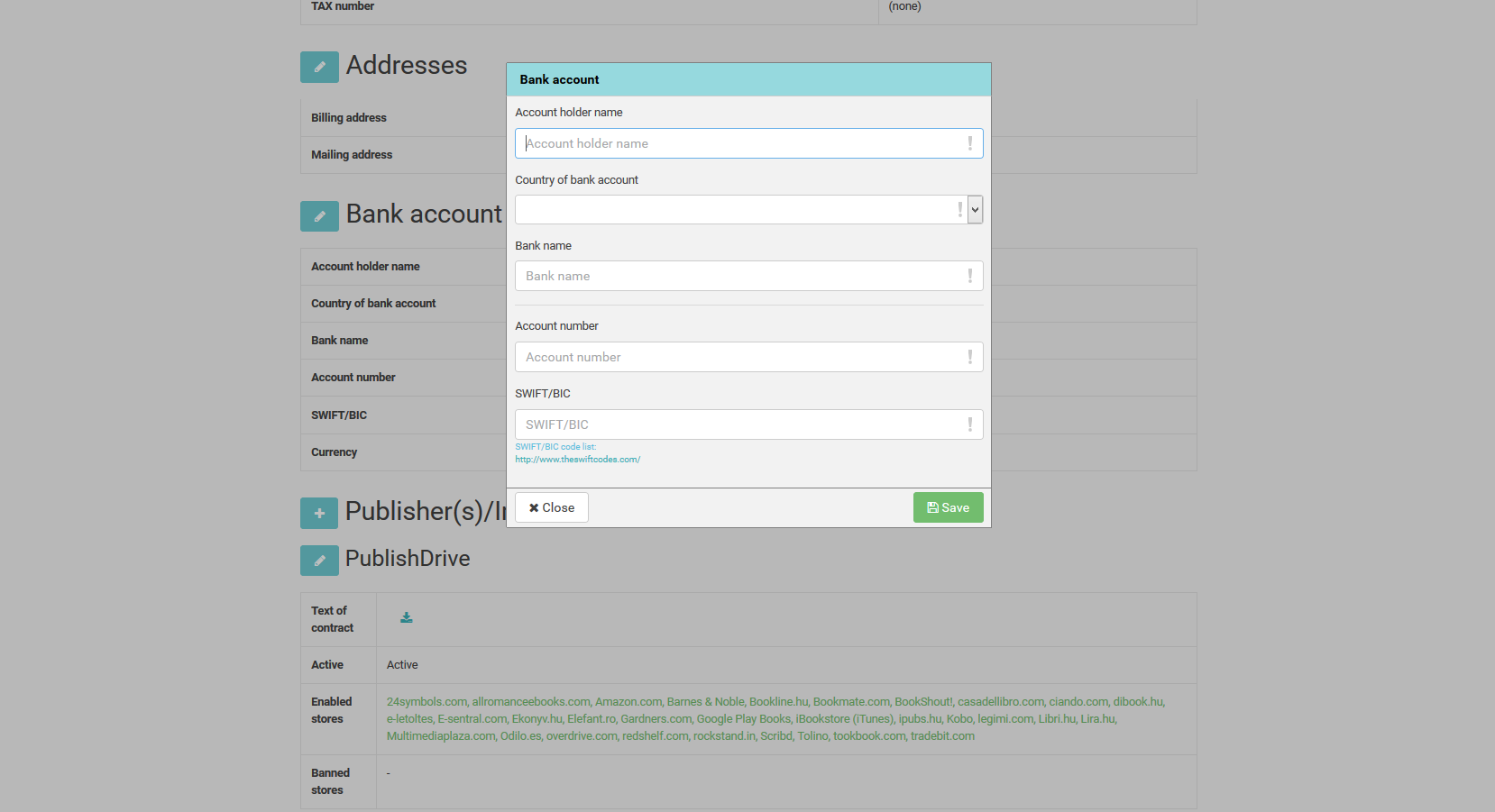 In the last section 'Publisher(s)/Imprint(s)' you are able to add more publishers/imprints to your account and you are able to change even the distribution channels if required.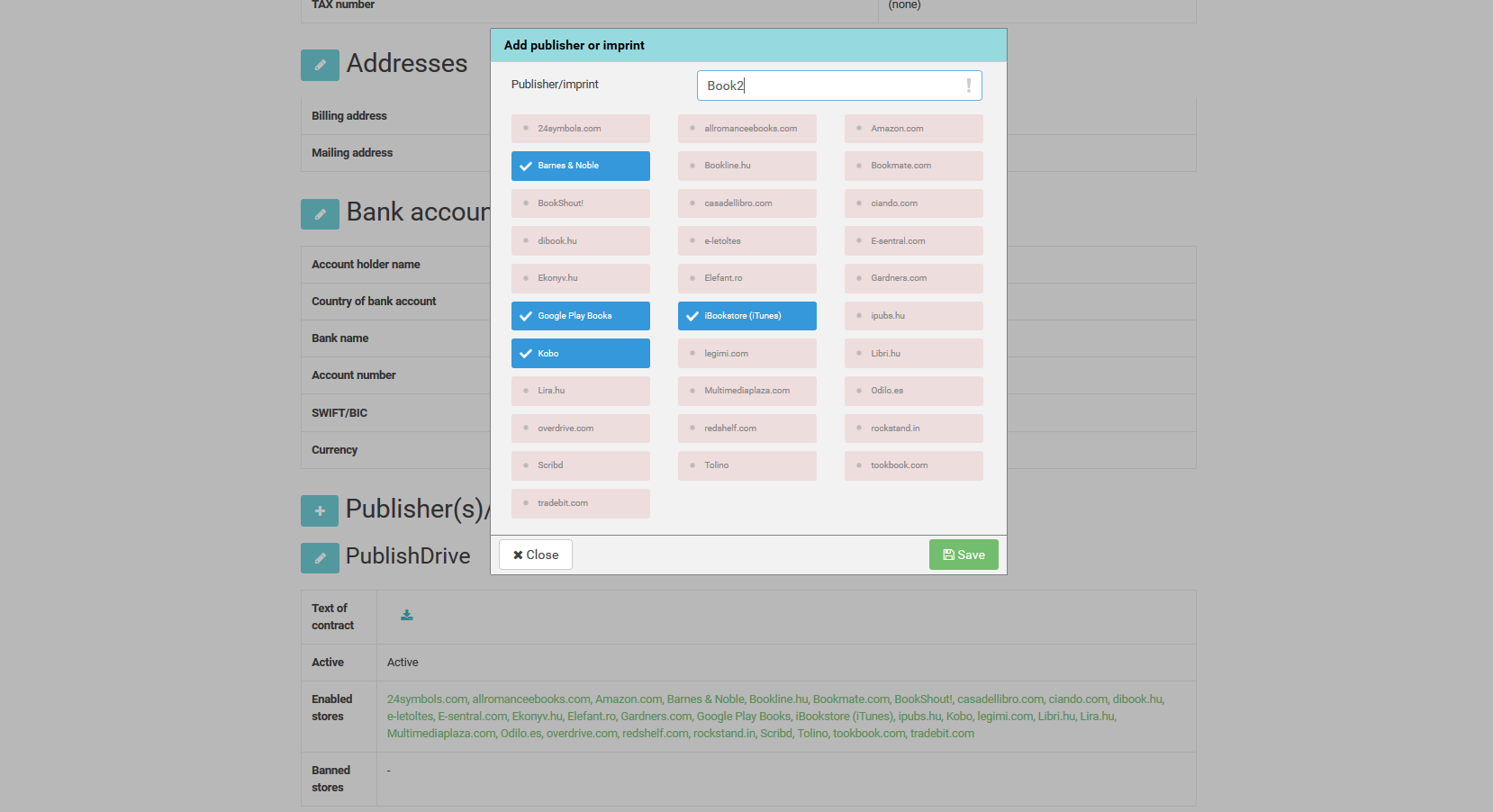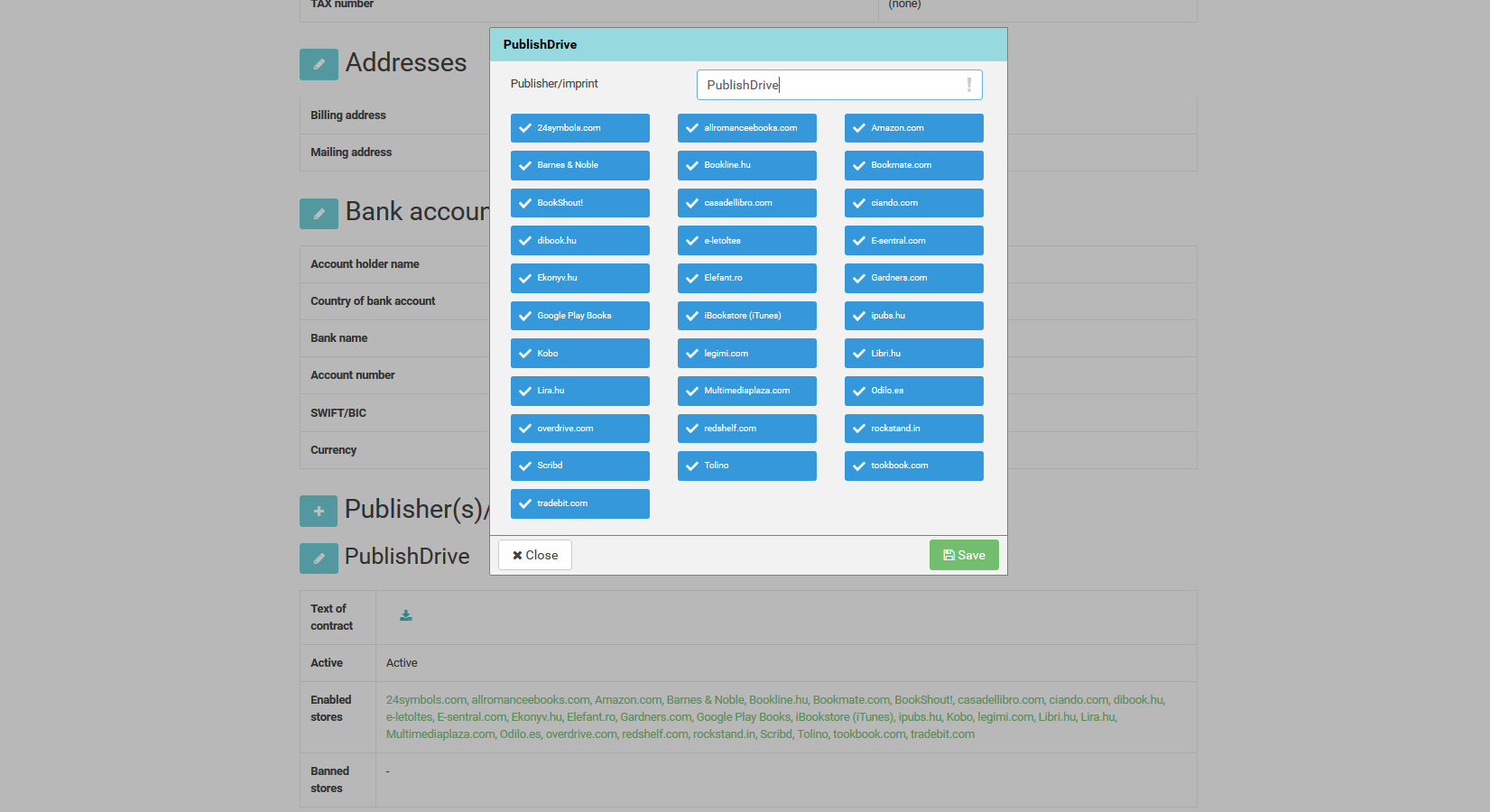 In this section you can find the text of contracts too.

If you have any more questions read our FAQ or contact us at support@publishdrive.com.
After completing these settings you can upload your book in PublishDrive, the most intelligent ebook publishing platform. Start publishing your books to iBooks, Kindle, Google Play and to 400 other outlets easily.