Watch this video on how to register at PublishDrive:
You can register at admin.publishdrive.com.
Don't like videos? Read on.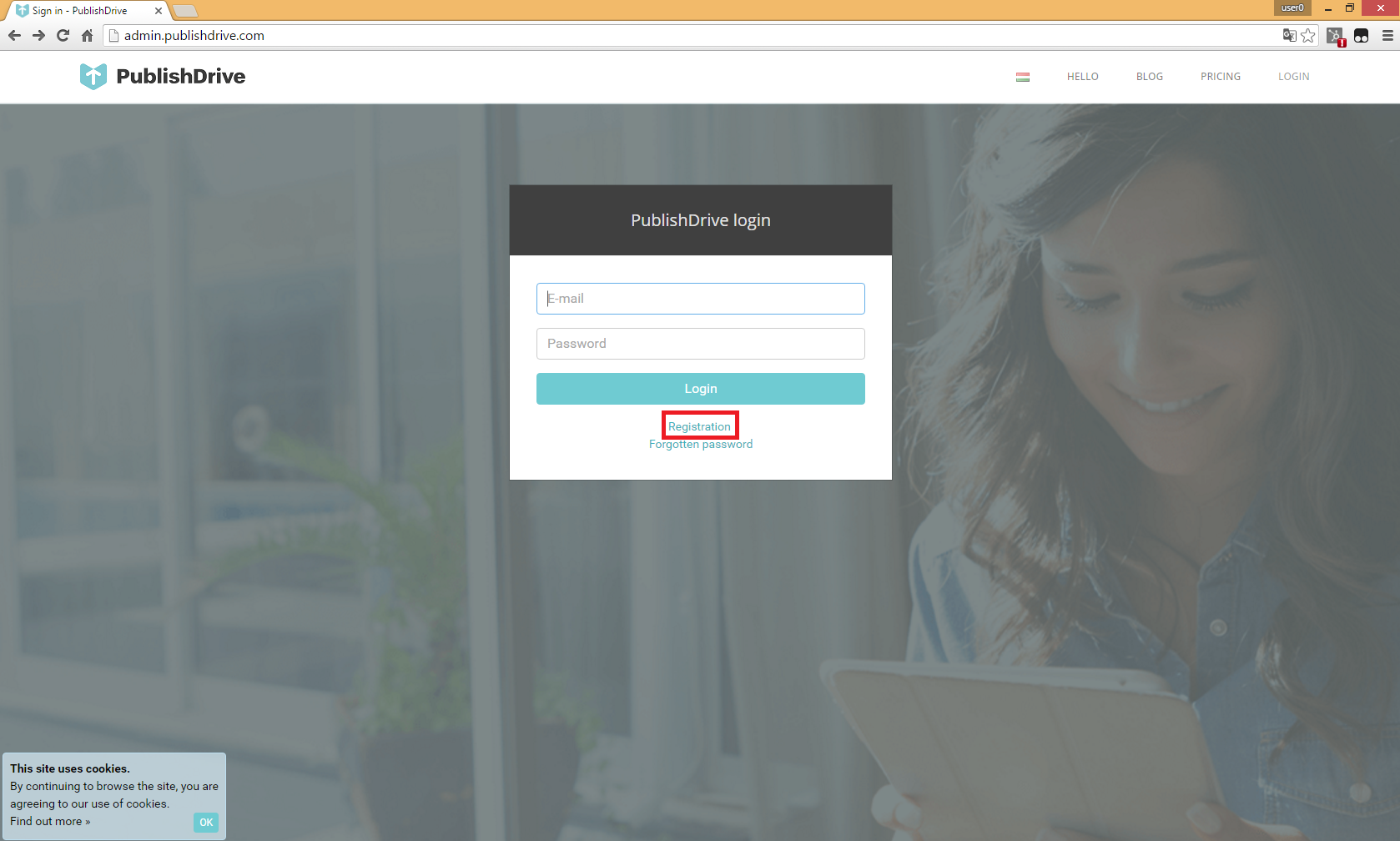 Fill in the form.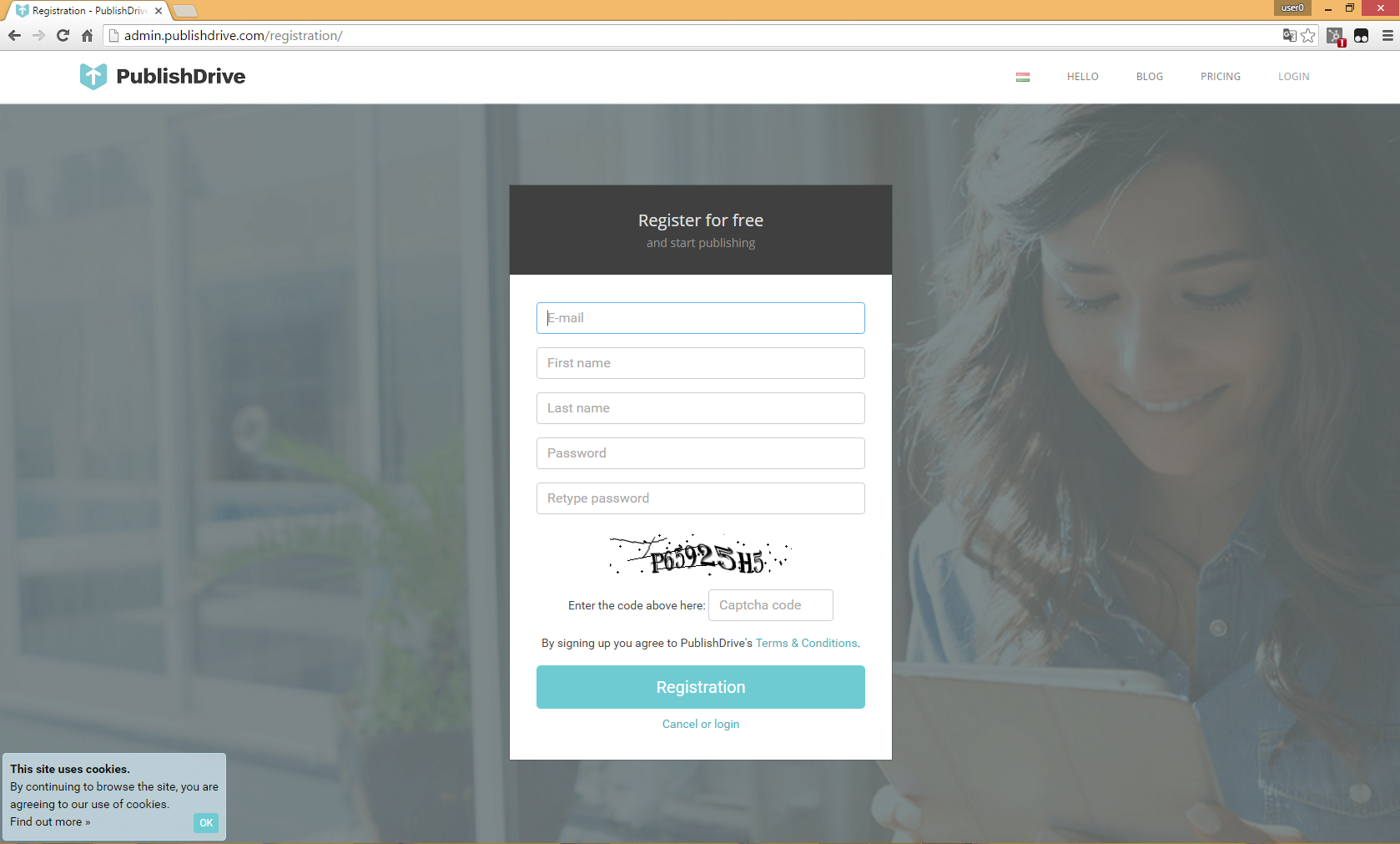 By signing up you agree to Publishdrive's Terms and Conditions.
In the second step, you can select between self-publisher account or publishing company account, and choose your preferred currency for billing.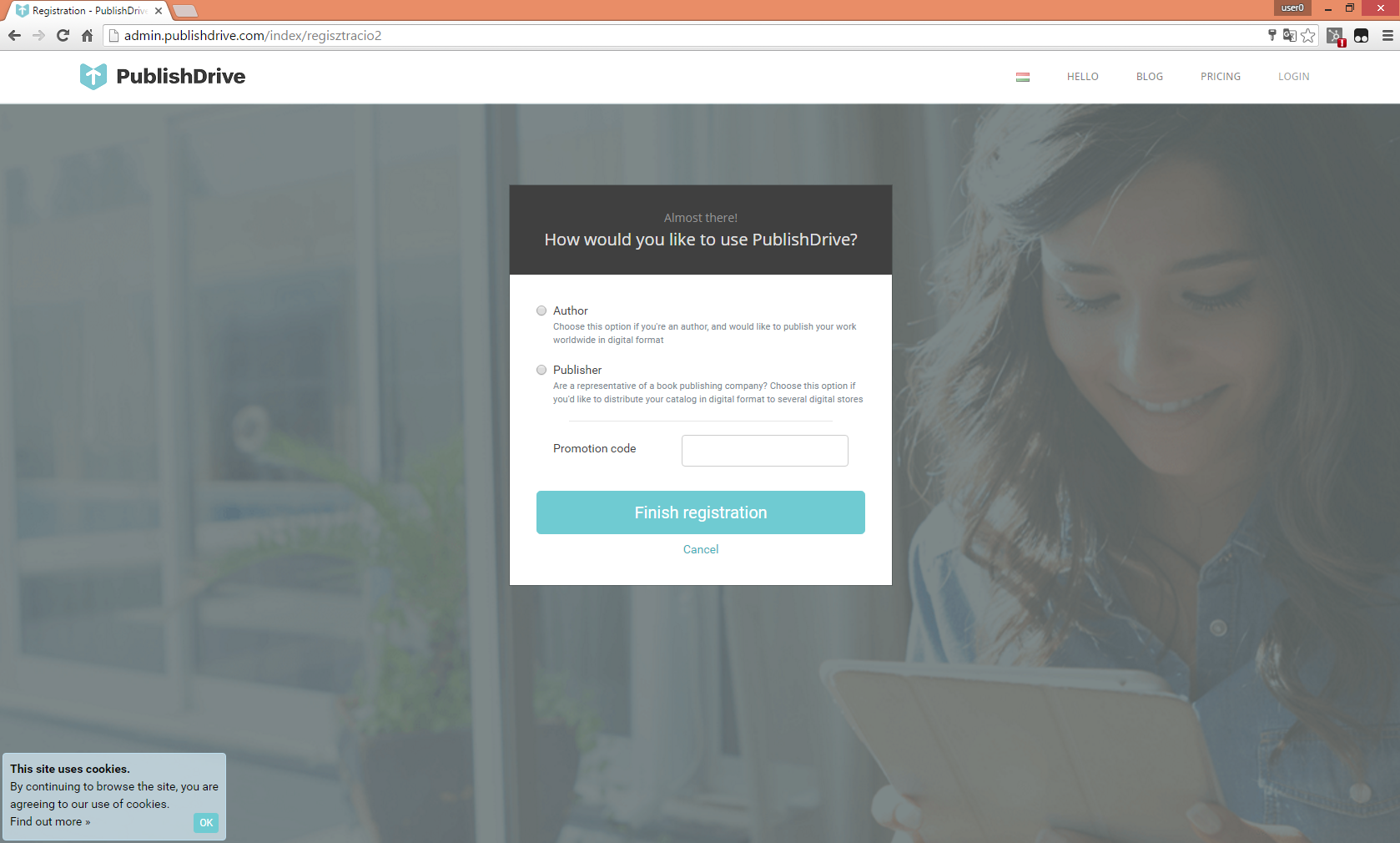 After finishing the registration we send you an email for verification. (Make sure to check your spam folder too.) Email verification is needed to use all features of PublishDrive. If you don't receive this message in a few hours please contact us at support@publishdrive.com.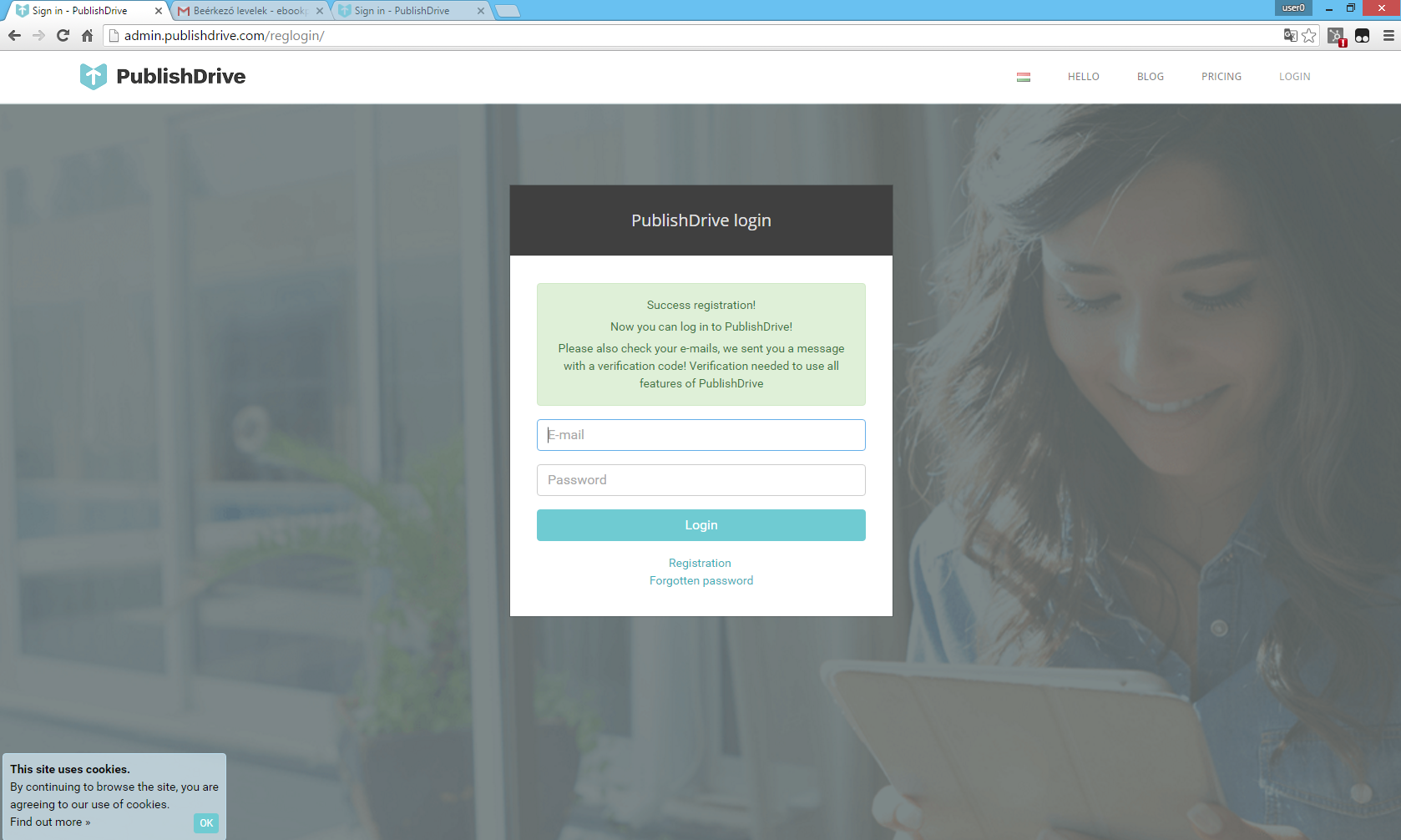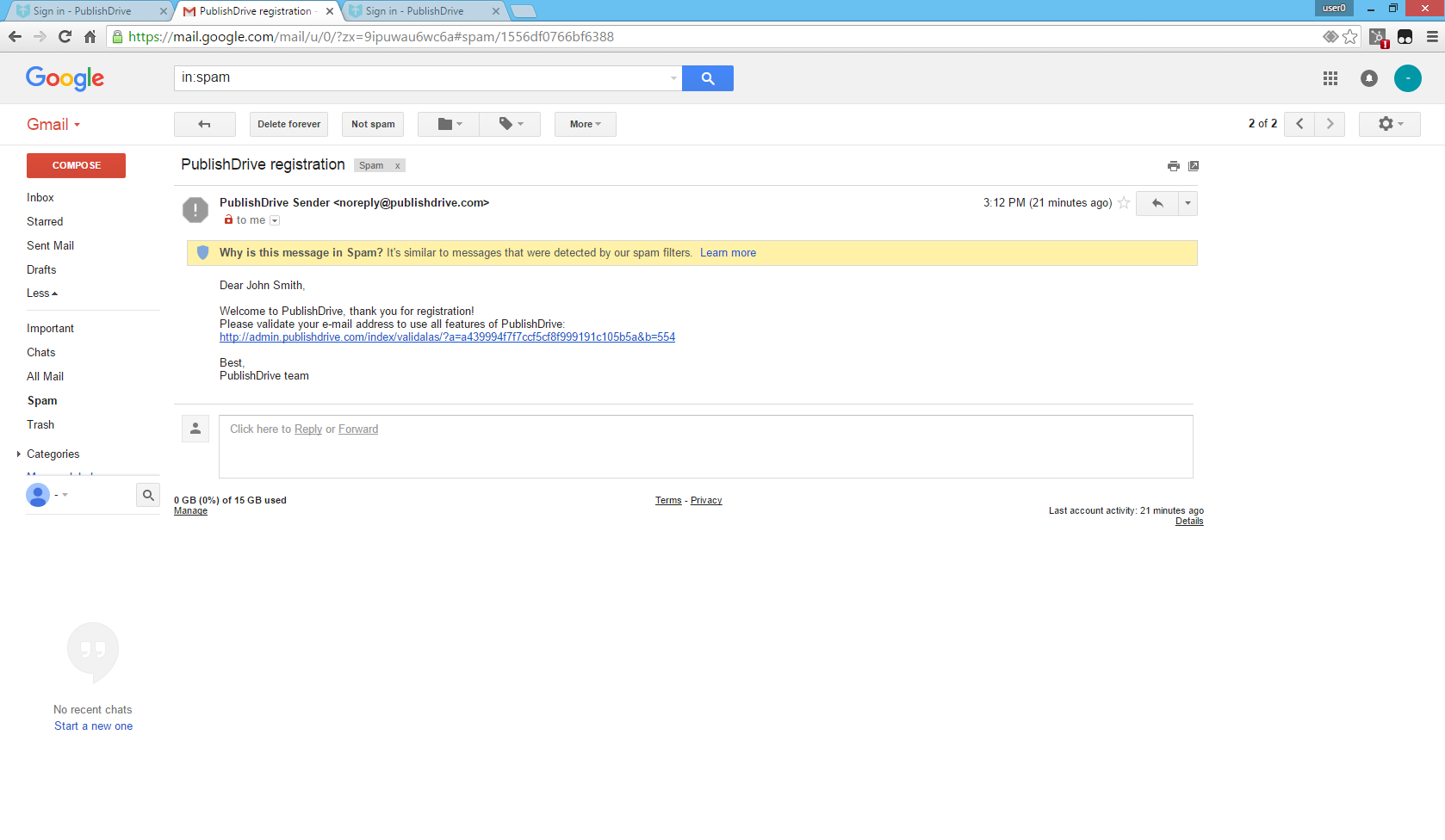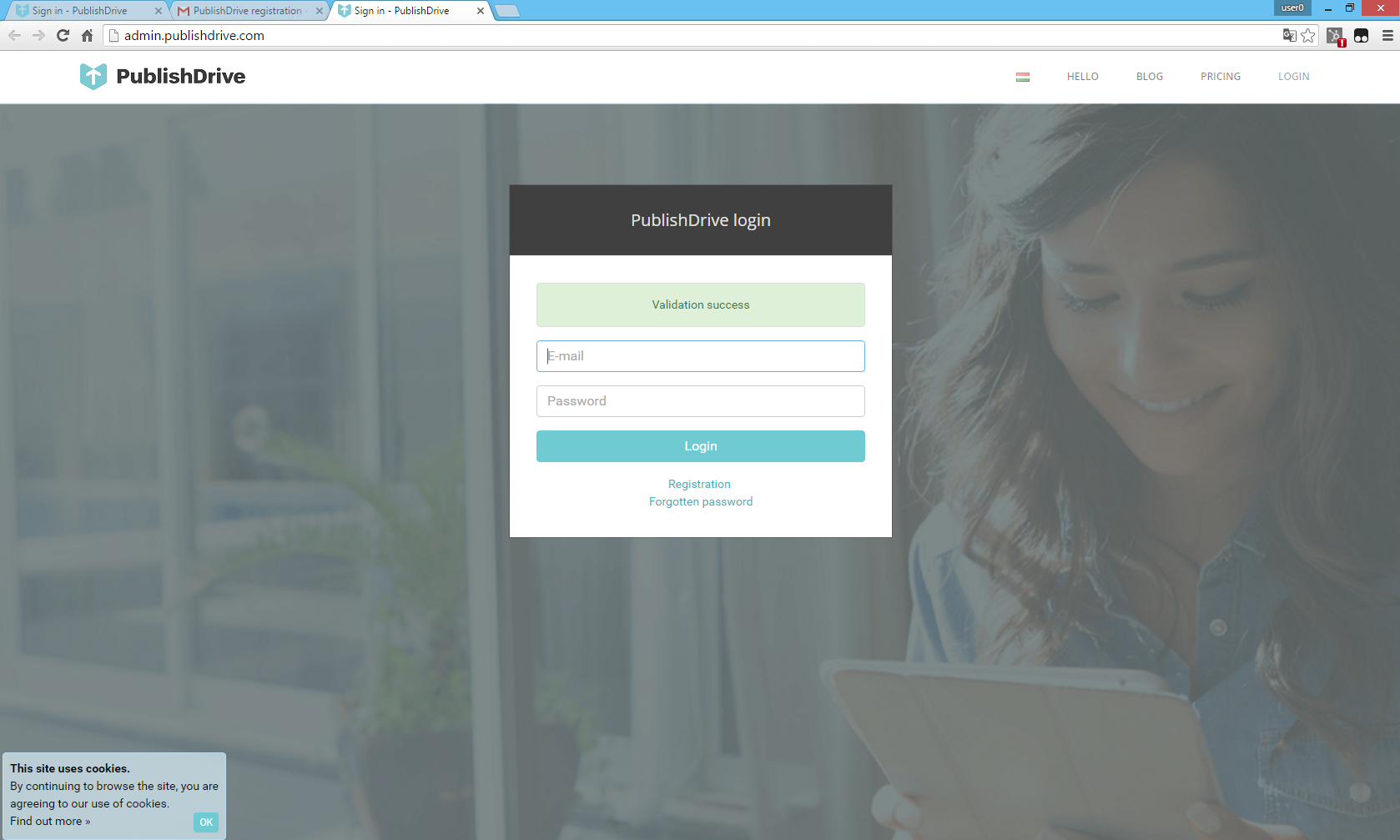 After a successful registration just log in and start publishing your books!